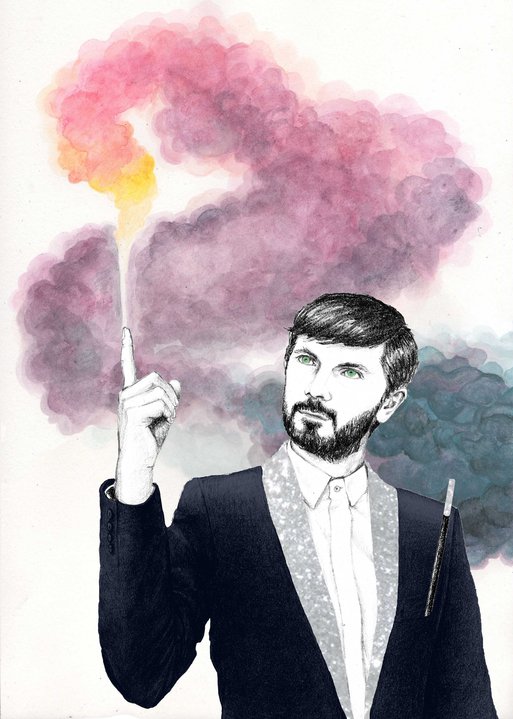 Just come across a bundle of new tunes, from the sleek and sexy house of Jamie Jones to the sublime disco of The Magician and a few in between.
First up, Jamie Jones' fantastic remix of 11:11's 'Tourist Trap, real late night techno vibes from without a doubt 2011's hottest DJ, this is BIG.
11:11 - Tourist Trap (Jamie Jones Remix) [Juicy! Juiciest Cut]
|
Alt Link
Next is Jamie Jones' remix of T.E.E.D, which I blogged before
here
, like Jamie Jones T.E.E.D has torn 2011 apart with remixes and productions alike garnering support from all over the globe, he has a forthcoming remix of Crosstown Rebels producers Space Ballad's new tune 'Fur Coat' but for now you'll have to be content with Jamie Jones' great mix of 'Trouble'
T.E.E.D - Trouble (Jamie Jones Remix)
Maxxi Soundsystem have previously remixed Hercules and Love Affair to melodic, chilled out effect, but this mix of Retro/Grades' 'Mindfighter' bucks the trend, delivering a driving, building house anthem, one for the DJs for sure!
Retro/Grade - MIndfighter (Maxxi Soundsystem Remix) (Download from Soundcloud link below)
Retro/Grade - Mindfighter (Maxxi Soundsystem Warehouse Mix) by Retro/Grade
Bristol has recently become a hotbed for electronic music other than dubstep, with stars such as Julio Bashmore emerging and Eats Everything continues the trend, signed to Dirty Bird he's been creating a stir in recent months and you'll see why.....
Eats Everything - Lakota
And finally, the piece du resistance, The Magicians first solo production, he is a favourite here at the Juicy! show, having found out how much of a gent he was when we interviewed him in May (listen
here
). This piano-driven slice of disco is perfect for the end of summer, stick on The Magician over the coming months as he is sure to only deliver pure quality!
Tracks and Remixes by TheMagician
Bonus Magician -
Peter & The Magician - Twist
Enjoy!
x